ToolkitCMA – The Premier Real Estate CMA Software
Why ToolkitCMA?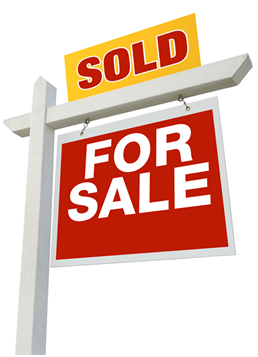 There are many competitors in residential real estate – your challenge is to stand out by making a great first impression. Your branded marketing proposals and comparative market analysis presentations – created easily and quickly with ToolkitCMA – present your qualifications and services, as well as the property data and photos, in an attractive, compelling, and uniform style. Your prospects will absolutely and positively be impressed – ToolkitCMA has a proven track record of getting results!
Some real estate practitioners may use just the generic CMA reports provided on the MLS, combined with a letter on company letterhead and an assortment of marketing materials in a variety of formats. Having a cobbled together mismatched collection of documents presents an inferior introduction to the potential client. This creates an opportunity for the individual who uses the sharper, superior presentations created with ToolkitCMA!
You invest too much time, money and energy into getting clients – advertising, mailings, signs, cold calling, referrals, etc. – to settle for mediocre, lackluster presentations with CMAs. When you finally get a good prospect – you should capitalize on the opportunity and present the very best image with the greatest looking, most compelling presentation possible.
Here's what ToolkitCMA offers:
Branded Presentations — Company/franchise branding is applied throughout the entire suite of ToolkitCMA presentations. Customization services are available to create completely new branding or to add local company content to franchise presentations – as the customer prefers. A presentation manager utility in ToolkitCMA allows the company and  individual agents to add custom documents as desired to the presentation content.
Tablet Presentations — Built-in option for listing presentations and flyers to be easily created, formatted and retrieved for live presentation on a tablet device, laptop computer or sent via email link.
MLS Interface — Downloaded property data and photos are automatically merged into CMA documents, property tours and property flyer templates.  Interfaces are available for virtually any MLS in North America.
Flyers – There are over 70 property flyer templates to choose from.  Property data and photo(s) can be retrieved from the MLS or you can enter it.  QR code options are available for most flyers.
Cloud-Based — Presentations are saved on Realty Tools' Cloud-servers so the ToolkitCMA™ user can start a presentation or property flyer at one location and finish it at another (anywhere with an Internet- connected device). Program updates are included and are automatic.
Easy to Use — Real estate professionals who are comfortable using a computer will find ToolkitCMA extremely easy to use.  ToolkitCMA automatically populates agent contact information, photo, resume, references, web reviews, and company information on to presentations and property flyers.
Emails and Alerts — All presentations can be delivered to the prospect/client via embedded email link and the ToolkitCMA user will receive an email notifying them whenever the email link is accessed.
Social Media — Users can choose a built-in option to automatically post property flyers to Facebook and Twitter directly from ToolkitCMA.
Walk-thru Service, Webinar and Help Resources — A variety of help resources ensure your experience with ToolkitCMA is pleasant and productive. No time limits or additional charges.
On-going Support — On-going support is included with your subscription fee.